Fitness Coaches & Fitness Junkies
More Energy, More Confidence, and More Calories!
Learn the "Think, Eat, Move" system that is revolutionizing lives and how YOU and your CLIENTS can do this too!
For those serious about getting fit and staying healthy, this is for YOU!

"I was stuck having to navigate the smoke and mirrors of the industry until I discovered 3 pillars to achieving success. This revolutionary Certification Program can immediately help you know how to achieve your goals."

Holistic Approach
Getting fit & healthy is not ONLY about calories or cardio, it's a 3 step holistic approach: Think. Eat. Move. that is necessary for lifelong results.
Simple Is Key
This doesn't have to be complicated! We believe in the power of simplicity. That is why our success rate with students is insanely high.
Real Results
Starving oneself is OUT, eating more calories is IN. That's the beauty of this approach. It's time to EAT more and get FIT at the same time!
Creating long-term health has never been so SIMPLE with our 3 step approach:

Yes, it requires hard work, determination, and guts – but what else worth having isn't?


"I reached out to Maggie when she shared that she had gotten her personal training certification and had still felt like " But what do I do?!"
I was feeling the exact way myself. I had spent a lot of money to get certified and then to take more courses because I felt inadequately prepared to help future clients. It was very frustrating!
I just wanted someone to talk straight, to break things down, to share the "secret" that I felt I was somehow missing.
Maggie's course did exactly that. She talks to you straight, she explains in a simple, easy to understand way and if the videos in the course aren't quite getting through, Maggie herself takes the time to help you understand a concept.
My confidence to help others has doubled after going through the course.
I feel so much better prepared to help, to set macros and calories for individual people not just plug in numbers to a formula but to actually use a person's own personal data that they have gathered from tracking for a few weeks and using that to set things for them.
In my opinion this course is absolutely priceless!!
This is where I wish I had started when I was getting certified, but as someone who had a number of certifications already this course absolutely better prepared me to be a better trainer and to help my future clients. If you're wondering if you should take this course, just do it, you will not regret it at all! Maggie has always been there to help, guide and answer all my questions."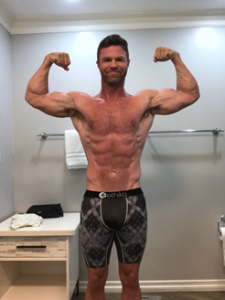 "The only thing I can say is….
if you think you know, you don't know, otherwise you would have the results you want already.
Maggie is a friggin genius!!!"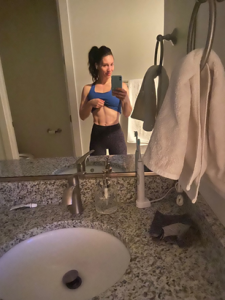 "I hit goals with Maggie that I had never achieved before. She was extremely knowledgeable in making even minor adjustments based on my body's response and mental capacities. I referred multiple people to her after getting asked daily "what program are you on?!!"
If you want tools to be fit for life Kiss Fitness is your Program!"

"The Support you get with Kiss Fitness Education!
1st; I felt 7000 emotions listening to your message! Nodding my head feeling so understood. Then crying because you so get me. 2nd; I listen to a lot of podcasts on my walks/when working out and you need a podcast because you are way better than Brene Brown! 3rd; You could be charging people more because you are also a therapist.
I have never felt more seen and understood
then when I get one of your voice messages. Your right I can not fathom how one person would consume 2000 calories. I can't even imagine that much food. And then wow – yes a lifetime of under eating, pushing my body and brain to the brink and just expecting more of myself and almost punishing myself for not getting there. My old motto was the "what does not kill you makes you stronger". Last year I decided that was BS and changed it to "what does not kill you makes you sick 3 years later." Thank you Thank you Thank you. Yes lean is the goal but I think my body and mind need to heal. And the further down this journey I go with you the more I see it."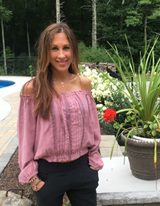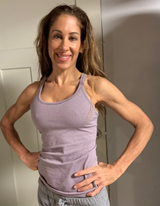 "This certification is absolutely the most meticulously detailed informative Organized well thought out piece of work! I really think you can charge more money. I think you're not charging enough.
Taking this class I really do feel that I have every bit of knowledge and material to completely help somebody else. I mean you even included all the documents too.. It is really really really awesome.
You cover absolutely everything. You can't even find this type of information on the Internet."

"Exercising prior to this course was awful. I knew my diet was all wrong, but figuring everything out is just too time consuming and confusing. I would always say, "Why exercise, if my diet is wrong?" That train of thought would keep me from making any progress.
I gave up again and again, because I didn't know if my efforts would pay off. This program finally gave me the confidence I needed to diet and exercise correctly. Now I DON'T HOPE my body will respond – I KNOW it will
… because it's based on simple formulas."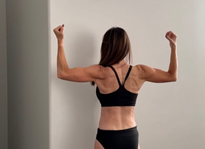 "I so wish I would have found Maggie with Kiss Fitness years ago. I have tried other programs and none compare to the one I received from Maggie.
With other Programs I saw little results and once off their plan if I didn't stick to the exact meal plans they had provided me, I was unable to maintain the results I had achieved.
However, with Maggie it's been a incredible game changer for me. I have been able to achieve goals/results (fat loss, weight loss and inches) that I thought I never could achieve.
Maggie provides you with the knowledge you need to be successful. Maggie tailors everything to meet your specific goals, and it's not a cookie cutter plan like other trainers provide.
In addition, Maggie teaches you how to achieve your goals and how to maintain it for life, which is something that I have never received with other programs.
I am over the moon with gratitude and highly recommend Maggie (Kiss Fitness). Her professionalism and passion for what she does is second to none.
I can't thank Maggie enough for all she has done for me. "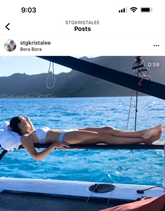 "I always felt supported by Maggie. I never had a question that went unanswered. Sometimes they were quick and easy answers and others were more in depth.
She always took the time to address it all. I love the knowledge that I gained about food and the positive role it plays in life when you give your body what it needs. Lifting weights is so rewarding (never thought I'd say that) She helped change my mindset about self care and it's made me a healthier person, wife and Mother."

"10/10 recommend. Kiss Fitness has been a game changer for me. I was not achieving progress on my own because I was not properly fueling my body and I didn't know what to do in the gym —I was just doing massive amounts of cardio. Maggie has shown me how to count macros and helped change my whole mindset on eating food—you can eat sweets!!!! Consistency and keeping it so simple is key. I feel stronger everyday! Maggie is the absolute BEST!!! Best decision I have made!!!"

"Finding Maggie was not only a game changer but she literally threw me a life line. She knows her stuff and clearly has a passion for it. She has been 100 percent supportive and has kept me accountable."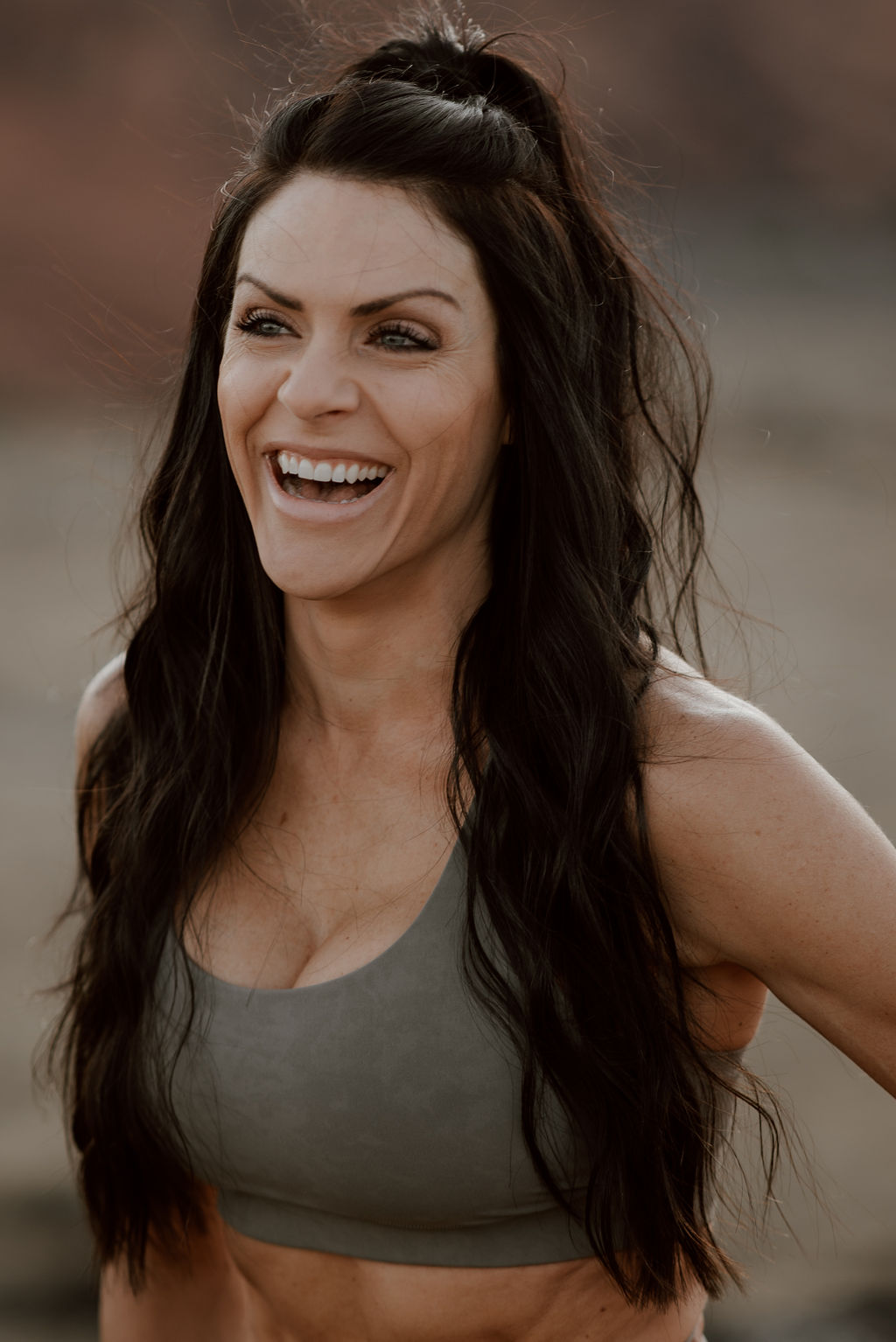 I believe in Keeping Health and Fitness Simple. That's why I named the company "K.I.S.S. FITNESS". It stands for "Keep It So Simple". In an industry where profits are made by complicating things, my goal is to help individuals achieve their goals through simple and sustainable methods. Whether you are brand new to your fitness journey or have been at it for years, I have programs that are specifically designed for you!