 Workout WHERE and HOW you want! Never wonder what you're going to do when you walk in the gym or start your workout at home again! Home and Gym Programs included, with video and written instruction!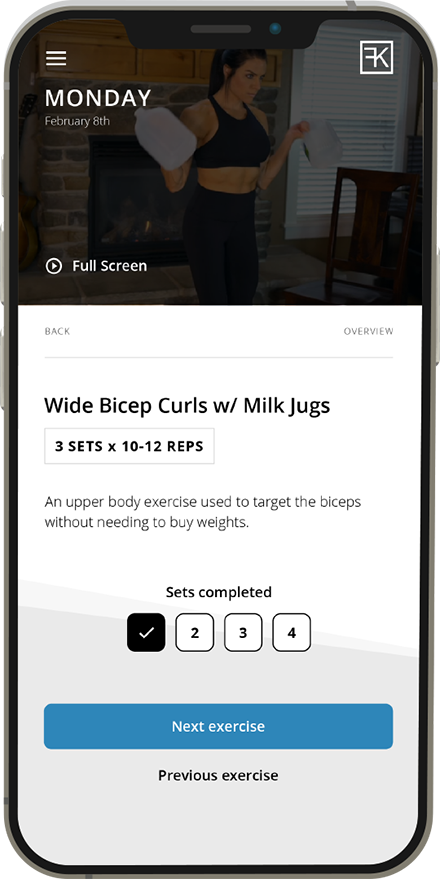 You will get more than just a workout when you use the Kiss Fitness App. You will be starting a complete program that covers all aspects of your workout program! This is done using the exclusive MAGS program!
MAGS stands for
Mobility
Activation
Grit
Sweat
You need all of these aspects to have a truly well rounded workout. You need mobility so that you can have the full range of motion on all your exercises. You need Activation through the entire muscle fibre to achieve the growth you want, and this is done most efficiently through proper form. You need Grit to stay the course and push through those last couple of reps that take you to the next level. And you need Sweat through cardio and overall movement to keep your cardiovascular health and overall health at its peak.
…have a workout program that covers all aspects of your health and fitness? Never worry about not having everything you need again!
…know that you are using a program that actually will get you the results you're looking for? You came to the right place.
…shed those extra lbs and get into the best shape of your life? Look no further, this is the program for you!
…know that you can do hard things and overcome challenges? This program will help you do that.
Home or Gym | Workout Wherever You Are
Working out Where and How you want is something that everyone deserves. If you want to work out in your living room, you should have a program that allows you to do that. If you want to work out in a gym, you should have a program that gives you clear guidance to get the most out of your workout. The Kiss Fitness App does just that! Never worry about your workout again no matter where you are! No Matter what level of workout you're looking for, we have you covered.

Home or Gym | Workout Wherever You Are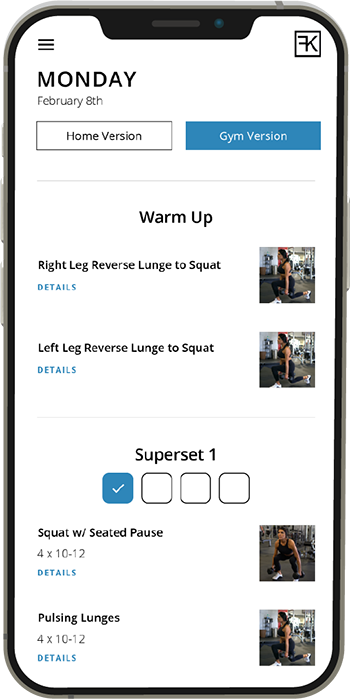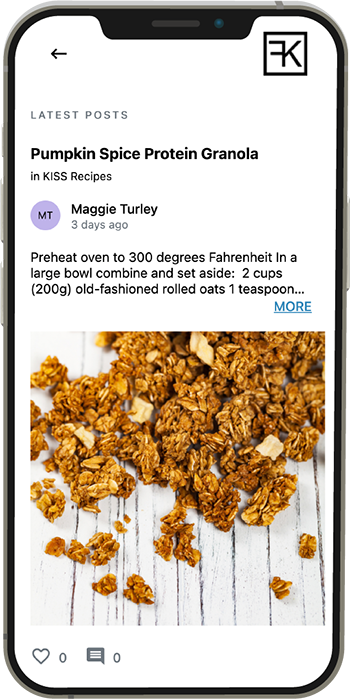 The Kiss Fitness App is more than just a workout app. It also Includes recovery and Guided Mobility. Your fitness needs more than just a weight lifting program. Without recovery and mobility your progress will be stalled and slowed. You will also have access to the Kiss Krew Forum where you can access exclusive recipes to help you along the way, an FAQ section where you can find answers to many of the questions you might have, and Most importantly you can interact with other members of the Kiss Krew that are on the same journey that you are.
Weekly Giveaways up to $100
We're all here to get in better shape and improve our lives, but that doesn't mean that we don't like to have a little fun while we do it. To make sure that happens, as am active app user you can enter every single week for a $100 giveaway! By sharing posts and stories of your success and helping others, you are automatically entered into the giveaway. Each week its something that will help everyone with their goals. It could be a LuluLemon gift card, an Alo giftcard, supplements or protein bars!!!

Weekly Giveaways up to $100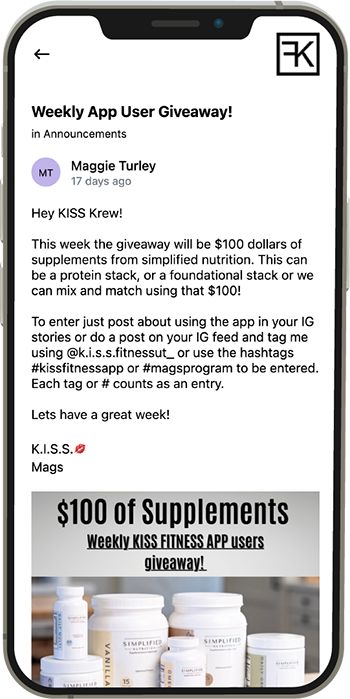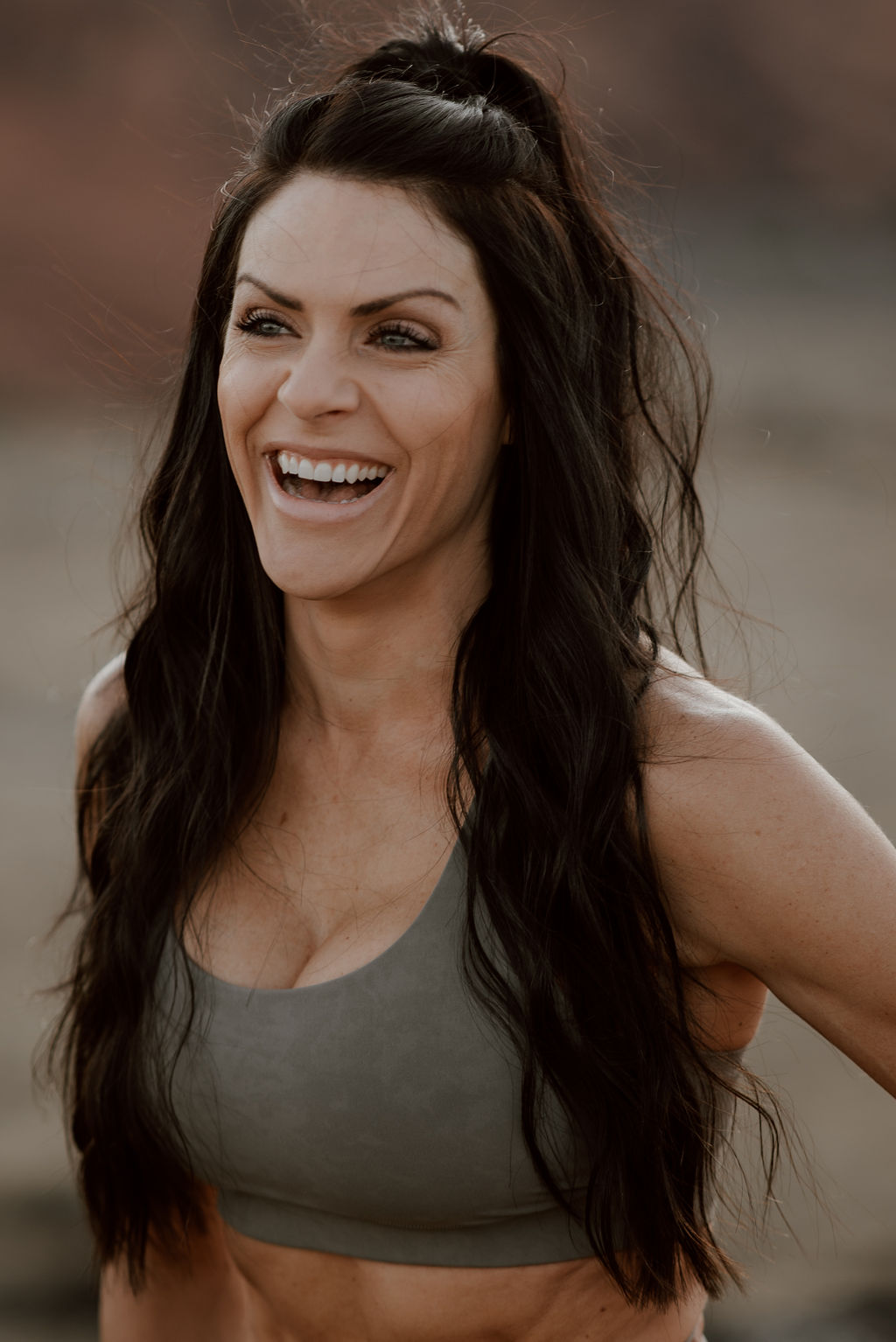 I believe in Keeping Health and Fitness Simple. That's why I named the company "K.I.S.S. FITNESS". It stands for "Keep It So Simple". In an industry where profits are made by complicating things, my goal is to help individuals achieve their goals through simple and sustainable methods. Whether you are brand new to your fitness journey or have been at it for years, I have programs that are specifically designed for you!

It's time to become the person you've always wanted to be!
This program has worked for thousands of people and will work for you too!
See How K.I.S.S. Fitness Is Impacting Others 

Bethany M.
"I'm so excited for the new MAGS program each month! Just looked through the lifting days and WOW!!! Just WOW!!! So much variation, it's going to be so awesome!!!! Can't wait to get to the gym today!"

Susan N.
"If you need some workout ideas, download the Kiss Fitness App. It's all there for you! No Thinking Involved! I do enough planning for my classes at the gym and this is one  thing I don't have to plan."

Lori D.
"I love having this app to follow! Just show up and do what you can do!"

Lori S.
"One month in and I'm already down 4 lbs!!! Lovin this app!"

Mandy A.
"If you're new to working out or you just want someone to tell you what the heck to do. Then the Kiss Fitness App is for you! Every day is laid out for you including videos for each exercise. I had gotten to where I was so burned out. The Kiss Fitness App has helped me find my dedication again."

Becky T.
"Besides this app being just awesome, I have to say I truly enjoy seeing the Kiss Krew app users posts! This has been so much fun and motivating! Thx Maggie and Kiss Krew!"

Brittany J.
"I use this app every day for home workouts and at the gym. Workouts for every level and it's super simple to use with detailed instructions on every exercise."